Marketing, Sales, Operations, and Service – Working Better Together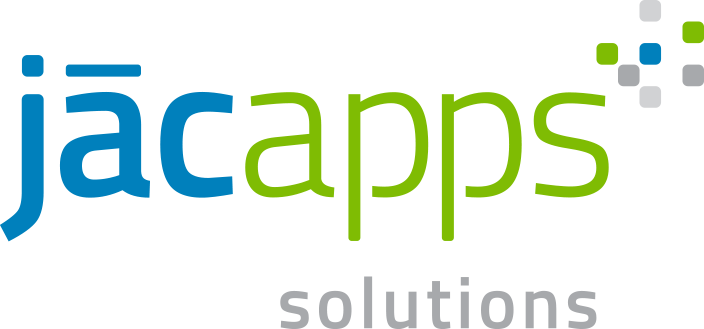 jācapps is a Michigan-based tech company focusing on mobile app development for radio stations. They have made over 600 radio apps since 2008 and helped mainstream the industry. While media has been their emerging industry expertise, they are anything but a one-trick pony. jācapps works with a diverse mix of companies, from construction powerhouses to the big three to award-winning hospitals.
Problem
jācapps had used Salesforce since 2013 but never used it beyond a basic database. They knew Cloud Next Level's work through professional connections and started with a bucket of hours to help them work efficiently across Marketing, Sales, Operations, and Service.
Solution
Cloud Next Level and jācapps took a holistic view to make each business function more efficient while at the same time better connected to one another. CNL took a cross-organizational approach to implement a new structure, eliminate redundant technologies, provide documentation, and train "voluntold" admins and super users. 
Marketing: 
An automated marketing tool was integrated into Salesforce, eliminating manual processes to convert marketing leads to qualified sales leads.  
Website forms were updated to eliminate redundant data entry by potential customers when contacting the company for information or support.
Sales: 
CNL created a sales pipeline and performance dashboard for executive visibility and decisioning.
Security settings were improved to focus salespeople on their own accounts which accelerated timely follow-up activities.
Operations: 
Processes were automated for follow-up on contract renewals. 
Users were trained in essential system maintenance and security. 
Profiles and role structures were implemented to simplify access and onboarding for new users.
Service: 
The Service department is no longer siloed from Marketing and Sales which has expedited service and sales requests.
Process
After an initial evaluation, Cloud Next Level suggested seven key projects to increase efficiency and connect departments within Salesforce. 
Form creation – to provide an easy and logical user interface
Dashboards & Reports – sales pipeline and business pipeline dashboards created with appropriate reports
Sales goal discovery and congruent data mapping
Automated marketing integration and best practices training
Profiles and permissions set up to secure the system and simplify future user setup
Email-to-case setup and mapping
Training of marketing, sales, operations, and service users with documentation for future reference.
Results
Through marketing automation, jācapps was able to increase lead capture by 400% and, as a result, increase revenue by 100%.
With training and a well-mapped sales process, the sales team has tripled their pipeline and doubled their revenue.
By developing a transparent business process with the sales team, qualified leads increased by 150%
The Sales team, no longer relying on only existing accounts, has grown in number and expanded their territory.
By exposing the sales team to support and tickets, they now have a 360-degree view of the business and can better serve their customers.