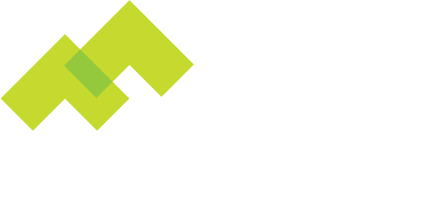 Fathom is a digital marketing specialist firm located in Cleveland, Ohio. They draw on their deep roots in digital to bring clients a unique skillset for all their digital needs—from SEO to marketing automation, social media to paid search and display. Plus, the content, creative, analytics, and technical support customers require to amplify success.
Problem
Fathom used Salesforce as their CRM. They also used spreadsheets and an external business analytics tool for their reporting. Fathom was referred to Cloud Next Level through the Salesforce ecosystem. The initial goal was to reproduce external sales, pipeline, and account plan reporting inside of Salesforce.
Fathom's Manager of Information Technology and Security was not familiar with Salesforce or how users worked inside of it. Cloud Next Level and Fathom identified other workflow, application, and business process needs during their engagement.
Solution
Initially, reports were created that mimicked and enhanced the reports from their now obsolete Business analytics application. Testing of these reports and the IT manager's increased knowledge of Salesforce functionality revealed additional business requirements. For example, fathom needed objects related to account plans, and plan service reviews built in Salesforce. Using "low code" solutions, Cloud Next Level built out the system and automation to provide accurate reporting and features for editing and deleting within opportunity revenue schedules.
Process
CNL and Fathom met weekly review results and newly-identified needs. During the engagement, CNL:
Replicated sales reporting from the external business analytics system inside of Salesforce
Added Account Plans for performance tracking in Salesforce
Created dashboards for the executive and sales teams
Introduced Fathom to an AppExchange app to simplify business process automation.
Transitioned the sales team from Salesforce Classic to Lightning, with system and business process training
Assisted the IT manager in getting his Salesforce Administrator certification so he could ensure the new processes would be maintained and supported
Taught Fathom how they could simplify the flows within their new business processes
Mapped out future enhancements that Fathom can incorporate as they grow
Cloud Next Level was a valuable partner for me. As a new Salesforce admin with limited exposure to business processes, Cloud Next Level walked me through the reasoning we used to create our solution in a way I could understand. They gave me some valuable training on Salesforce automation. They provided me with a helpful tool I now use regularly and recommended resources that helped me achieve my Salesforce admin certification. They were a true partner, not just consultants who did a specific job and nothing else.
Results
Better visibility – Sales dashboards and executive dashboards were created to display customers' buying cycles and allow them to track goals. (This information was difficult to quantify in their old system.)
Reduced spending – Fathom simplified its tech stack by eliminating an external business analytics tool.
Upskilling – CNL supported the Manager of Technology in getting certified.
Documentation – Business processes are now outlined and documented for consistency and training.
Self-sufficiency – Fathom is confident knowing that they have all the tools needed to maintain and update the system as their processes change.