[On September 1, 2020 Salesforce changed the name of "Field Service Lightning" to "Salesforce Field Service."]
Cloud Next Level has been supporting Field Service Lightning set up and implementation since we began as a Salesforce Partner in 2018. We know what we're doing. Now more than ever you may need help in pivoting your business towards a field service model. We know you've read hundreds of articles recently that start with "now more than ever." How many of them were true? Probably a lot. Things have changed in the last five months. Your company is changing with the times.
A few weeks ago, we wrote about the advantages of using Salesforce Field Service Lightning to level up your service division and give your customers the best possible experience.  If you're deciding if Field Service Lightning is right for you go ahead and read that article then come back here to take a deep dive into some of its features.
---
Cloud Next Level Can Help
In December of 2019 Salesforce reported: "71% of service decision-makers have already made significant mobile investments both in improved technologies and increased headcount. However, there's still a difference between what companies say and what's happening in the field — nearly half of mobile workers say they still waste significant time due to inaccurate or outdated job information."[1]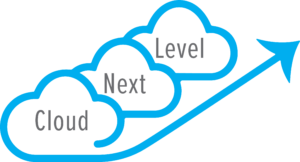 Customer expectations for accurate, efficient, and safe field service work will only continue to rise as we move towards a continued safe-at-home world. A platform like Field Service Lightning in the Salesforce Service Cloud Suite fits the bill for ease of set up, use, and customizability. From service call intake, through scheduling, dispatch and onsite service professionals Field Service Lightning makes the job seamless for your company and most importantly the customers you serve.
Features of Field Service Lightning (FSL)
So, what does FSL offer? Field Service Lightning has three main elements that work together to give you a complete field service management solution.
Core Field Service Lightning.
Scheduling and optimization from a managed package.
A mobile app for your mobile workforce.
Core Field Service Lightning

Features of Core Field Lighting include pretty much everything you need to set up a comprehensive service platform for your company. If you are repairing dishwashers, providing home health services, mowing lawns, or are a managed service provider in the tech industry, Salesforce FSL is the right tool for you. Out of the box, the FSL has the following features available for your admin to easily customize:
Service Territories: Regions where field service work is performed
Operating Hours: Times when field service work can be performed for service territories, service resources, and customer accounts
Service Resources: Mobile employees who can perform field service work
Service Crews: Teams of service resources that are assigned to service appointments as a unit.
Skills: Skills required to perform field service tasks
Time Sheets: Tools to track the time your field service employees are spending on tasks
Work Types: Templates for common field service work, such as cable installations or furnace repairs
Work Orders: Requests for field service work
Service Appointments: Appointments for field service work
Maintenance Plans: Plans that help you track preventive maintenance work using auto-generated work orders
Product Items: Parts or services that can be requested, required, transferred, and consumed in field service work
Product Requests: Requests for a part or parts
Product Transfers: Transfers of inventory between locations.
Return Orders: Records of inventory returns or repairs.
Service Report Templates: Templates for customer-facing reports summarizing the status of service appointment and work orders
Field Service Lightning Managed Package
In addition to the above features in the Field Service Core package, FSL offers even more features with their Managed Package component for your scheduling and dispatch team and a sleek mobile app for those in the field. To be clear this package is part of the core services with a technical license upgrade.  It deserves to be highlighted separately thanks to its robust list of features. The list of features includes:
Asset tracking & management
Service history tracking
Field payment collection
Barcode scanner
Inventory management
Automatic real-time updates
Guided instructions
Service reports
Collaboration
Day view
Centralized knowledge hub
Native Android & iOS apps
Work order management
Offline priming sync
Crew scheduling
Routing
Polygon mapping
Contact database
Return merchandise
Authorizations
Dispatching
Contractor management
Reporting & dashboards
Service contracts
One-click scheduling optimization
If your company is currently using a clunky system to manage work orders and track fieldwork, FSL can help you integrate work orders with accounts, assets, cases, and service contracts. As a bonus, you can keep ahead of maintenance contracts and help customers schedule on time necessary work that's convenient for them.
The advantages of knowing your service and maintenance schedules and adjusting them easily will add up on your bottom line.
Dispatching becomes easy when using the Lightning Console to book appointments and automatically assign them to the mobile employee with the right skills in the right territory. You can track your assets available to each mobile tech and replenish before they run out. It includes options to see and track products that consist of several parts in a single view. Your customers will appreciate the rapid response from a field service tech who not only knows what they are doing but also has the right equipment and supplies with them.
What about special circumstances? It happens, a field service employee gets sick, a job runs over, a customer is unavailable at their scheduled appointment time or traffic simply makes it impossible to get to someone on time. No worries, the Dispatcher Console also lets you check for issues that require immediate action, track locations of mobile employees in real-time and schedule, or re-schedule, bulk job orders with a single click. If a job suddenly requires someone with a new or additional skill set, you can easily re-route someone to the job and backfill their current schedule.
Field Service Lightning Mobile
A huge benefit of Field Service Lightning is for the mobile employee. The Mobile App that connects to FSL is sleek and comprehensive. A recent article on the Salesforce blog said:
"Being a mobile worker in field service can be a solitary profession, which is a leading contributor to the high level of churn in the industry. Giving those in the field a connected device allows them to stay in sync with everyone back in the office."[2]
Linking your mobile team through the FSL Mobile App gives them all the data they need to get the job done efficiently. Your mobile techs will see customer information and work history to avoid duplication of effort and optimize the escalation of services when needed. The App can be easily configured to provide task lists and recommended next steps and a knowledge base for those times when the solution needs more research. FSL Mobile App also includes the most obvious of needs such as schedules and real-time alerts from dispatchers.
---
We think the advantages of Field Service Lightning are obvious. It's a package that easily transforms your Salesforce CRM into an agile business tool for the evolving service industry.
How can we help? With a team of experienced and certified developers and administrators, we're ready to help you set up and maintain Salesforce Field Service Lightning.
Give us a call today to evaluate your needs. We'll make suggestions for what you can streamline through FSL and how to do it.
We also have a top-notch training staff to help your staff learn to use, modify, and maintain your system. Let us help you take your company to the Next Level. Contact Us today!