About us
Motivated by the growing need for Salesforce assistance among small businesses in the midwest, Cloud Next Level was founded in 2018.  We are a certified Salesforce Consulting Partner and a Certified Woman-Owned Enterprise. We can help you meet your Salesforce AND Diversity goals … 75% of our teammates are women! 
Contact now
Who is Cloud Next Level?
In 2018, Kendra McKeever, working with multiple businesses saw a huge need for Salesforce assistance, training, and administration. Companies were struggling and had nowhere to turn. Kendra formed Cloud Next Level to fill this need. Now, as a Certified Salesforce Consulting Partner and a Certified Woman-Owned Enterprise Cloud Next Level are comprised of a team of various Salesforce professionals made up of:
– Business Analysts
– Developers
– Strategists
– Trainers
– Project Managers
– Administrators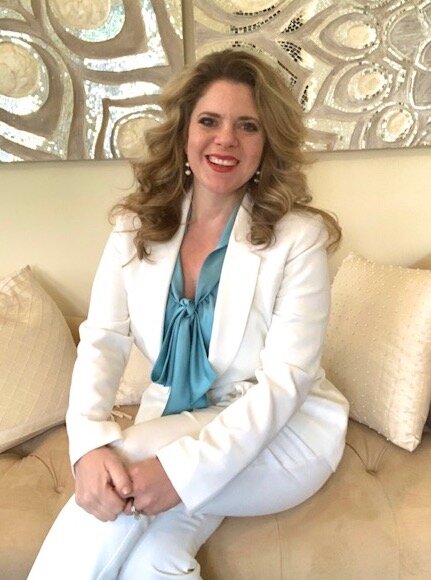 Kendra McKeever
Founder and President 
Our Expertise
From growing startups to non-profit organizations to mature enterprises, Cloud Next Level offers ready-made and custom solutions on the Salesforce platform that increase efficiency, minimize time spent on administration tasks, and increase sales and support through a comprehensive solution that supports business needs and goals.
TESTIMONIALS
What People Are Saying
From our first meeting, Cloud Next Level's dedicated team has displayed a depth of knowledge and experience, helping us rearchitect our Salesforce and Pardot environments, putting us in position to efficiently improve and modernize both. — Kara Schott, SVP Business Development
Cloud Next Level helped us rethink our Salesforce strategy. We revisit it routinely to readjust priorities as needed to stay on task.
We lost our Salesforce Admin and switched marketing automation platforms within the same 6 months, yet Cloud Next Level stepped in to quickly cover those responsibilities, being extremely flexible along the way as our internal priorities and goals changed. 
Cloud Next Level was highly responsive, flexible, and delivered tools we needed. They trained us to use them within our native environment. They also gave us insight into maintaining our system. Their experience in the multifamily industry helped us implement the tools we needed now in a way that will be scalable for the future.